Who is the Bancroft Fire Department
The Bancroft Fire Department is a volunteer fire department that provides emergency services for the Town of Bancroft. Our Department is comprised of over 50 volunteer firefighters, officers and command personnel and responds from 3 stations: Bancroft Station, Dungannon Station and Lakeview Station. The primary emergency services we provide include fire suppression, carbon monoxide alarm investigation, and MVC automobile extrication.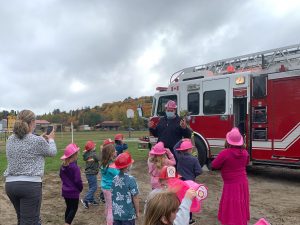 In addition, we also provide Fire Prevention services in the form of public education and outreach, Fire Code inspections and risk assessments, as well as community event demonstrations and seminars. During Fire Prevention Week in October, our members attend local schools within our service area to help educate students about fire safety at home, what do to in the event of a fire emergency, and give an interactive demonstration with either one of our fire trucks or the HPECMA's Inflatable Safety House. To learn more about Fire Prevention, check out the links in the drop-down menu above.
Our Fleet
The Bancroft Fire Department's fleet of Emergency Apparatus is comprised of: 1 Aerial Ladder Truck, 3 Pumper Trucks, 4 Tankers, 2 Equipment Vans, 2 4×4 Rapid-Response Pick-up Trucks, 1 Winter Rescue Snowmobile & Trailer, 1 6×6 Bush Unit, and the North Hastings Rescue Truck.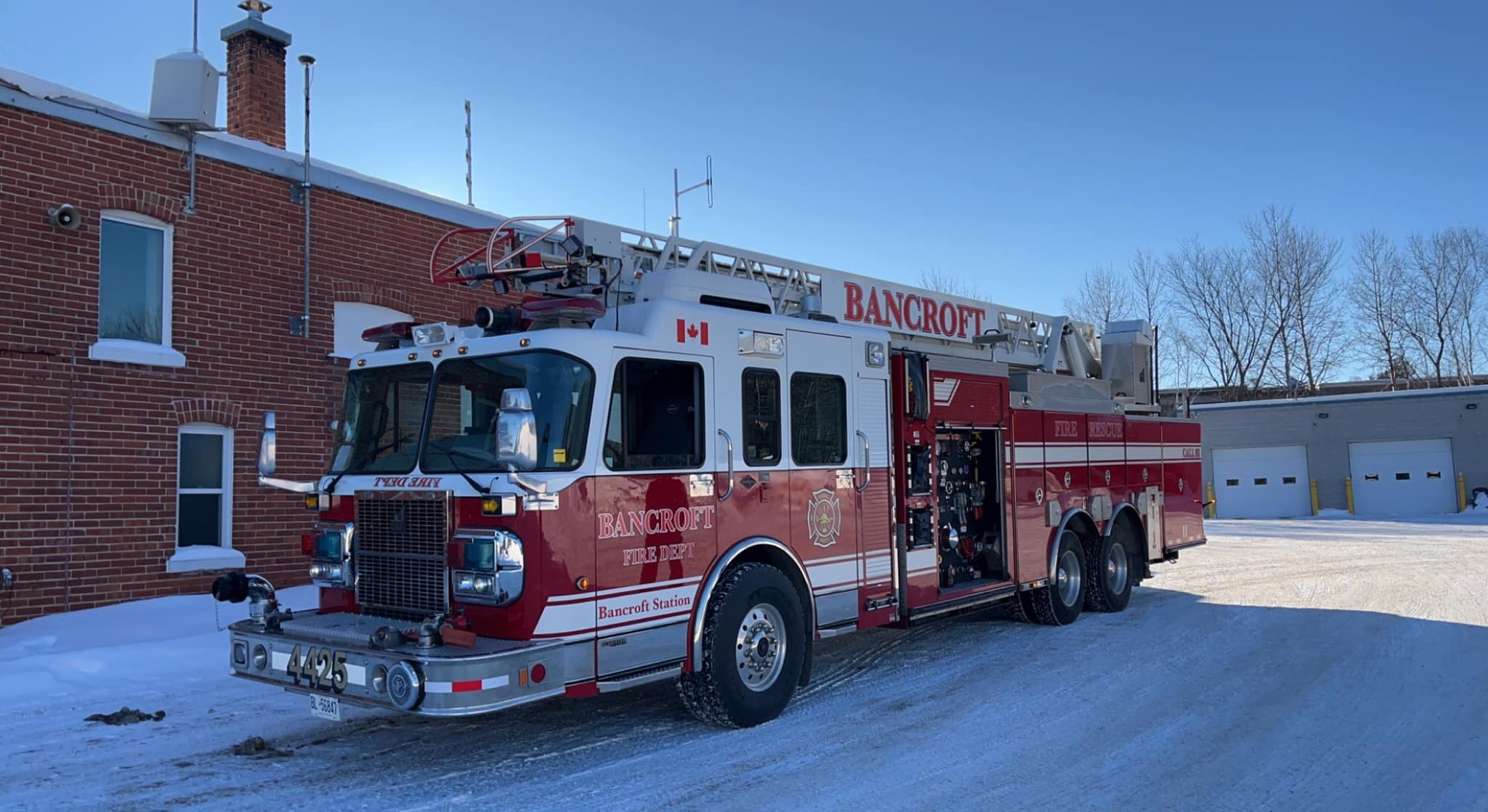 North Hastings Rescue Unit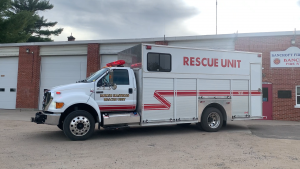 The North Hastings Rescue Unit is an emergency response vehicle which carries all of our MVC Automobile Extrication equipment. Through mutual aid agreements, the Rescue Unit responds to MVC entrapment/extrication and rescue calls not only in Bancroft, but throughout the 7 neighboring townships as well. All of our firefighters are trained in automobile extrication and rescue operations.