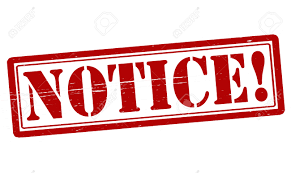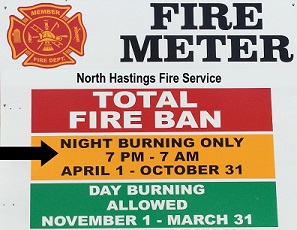 As of April 1 to October 31 the Open Air Burning Season is in effect
There will be NO DAY TIME BURNING BETWEEN 7am to 7pm.
This includes but not limited to:
Burn Barrels
Incinerators
Brush Piles
Yard Waste
PLEASE WATCH WHAT AND WHERE YOU DUMP YOUR ASHES DURING THIS SEASON!!!
Also FIRE BANS may be applied by fire departments anytime based on weather conditions.  Please refer to fire meter signs in your township.