As of 4:00 pm today, July 11th 2023, the Ministry of Natural Resources and Forestry has lifted the Restricted Fire Zone in Ontario. As such the Town of Bancroft will be lifting our Total Fire Ban as well, and will be returning to the Night Burning Only ban. This means that there is to be no burning or open air fires between the hours of 7am and 7pm.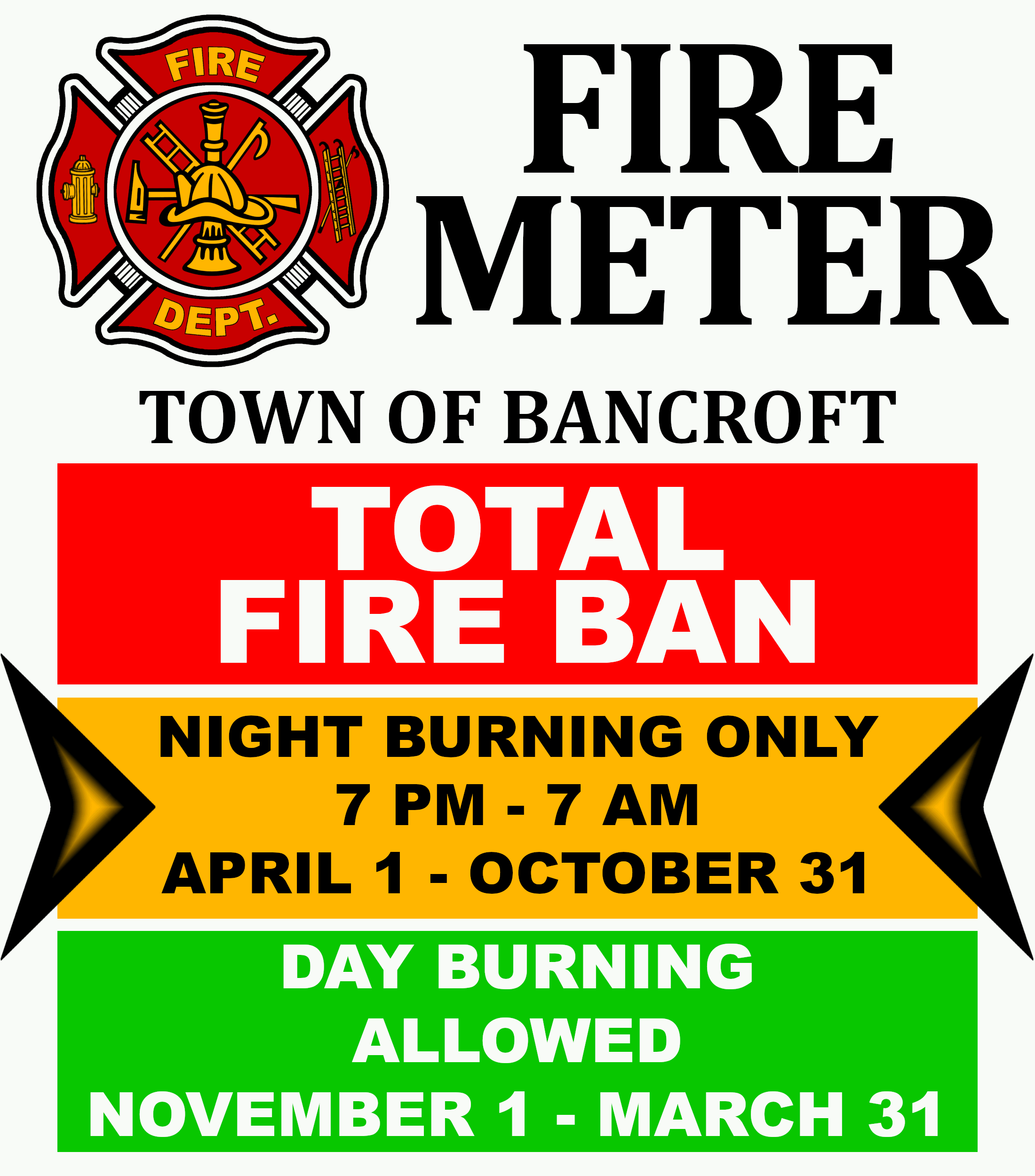 This includes, but is not limited to:
Burn Barrels
Incinerators
Brush Piles
Yard Waste
Camp Fires
At this time there is to be no burning of any large brush piles or debris. Small camp fires are permitted during the hours of 7pm to 7am. Wood and charcoal burning barbeques are once again permitted during the day for cooking.
Please keep in mind that the Total Fire Ban can be implemented again at any time by your local Fire Department and/or MNRF during the season due to weather and dry conditions.
Please ensure any fires during the approved times are never left unattended, are completely extinguished before leaving, and that any ashes are completely extinguished and cooled prior to dumping. Always ensure you have a sufficient water supply such as a garden hose available and near by when having any kind of fire.