Latest Update: What a huge success! Thanks to all that opened their vehicle windows while waiting in the construction traffic to donate! Members of the Bancroft Fire Department walked the line ups for several hours accepting your kind donations. We managed to raise over $1100 for RMHC Canada!!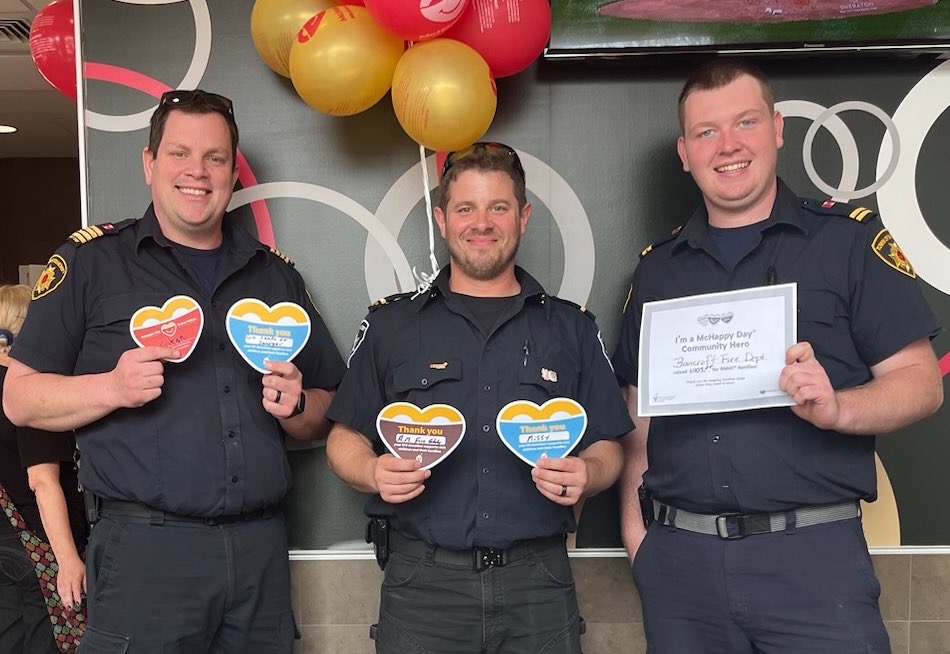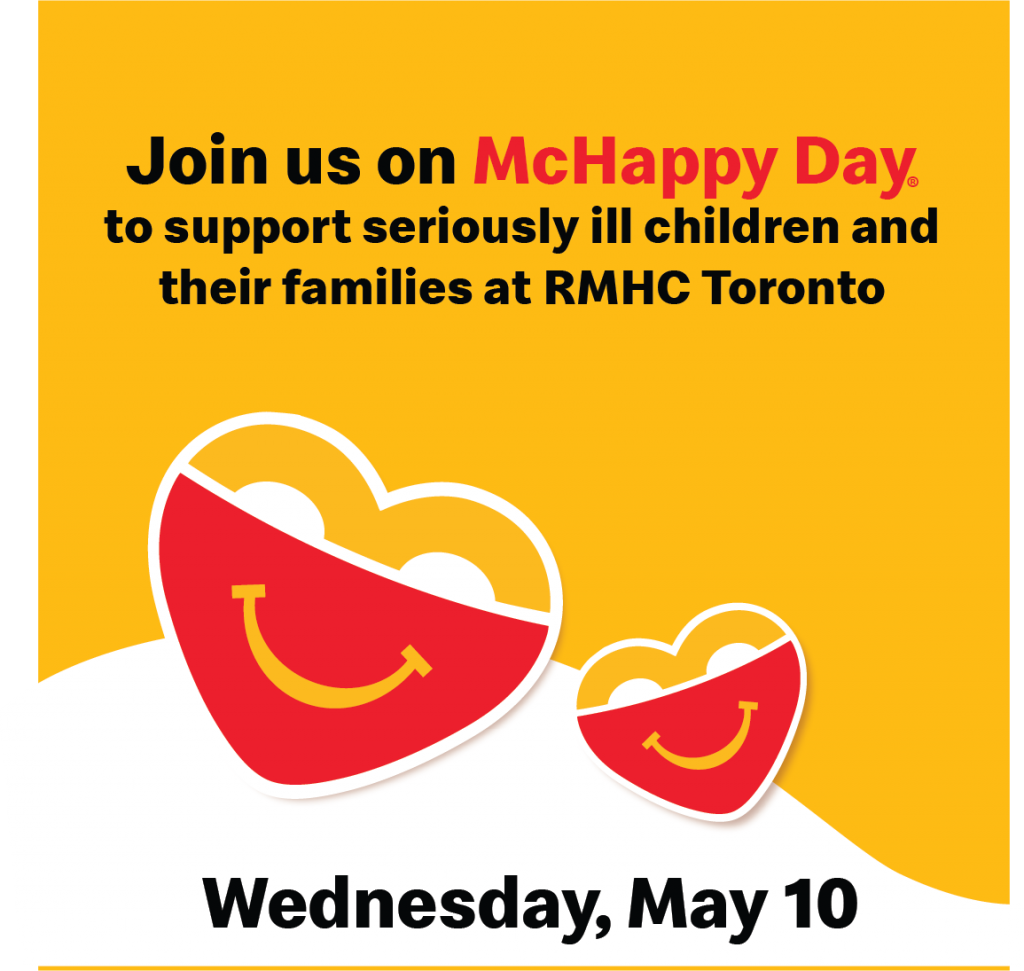 Update: Our Chief is on scene helping with the morning coffee run! Help get him in the lead for sales!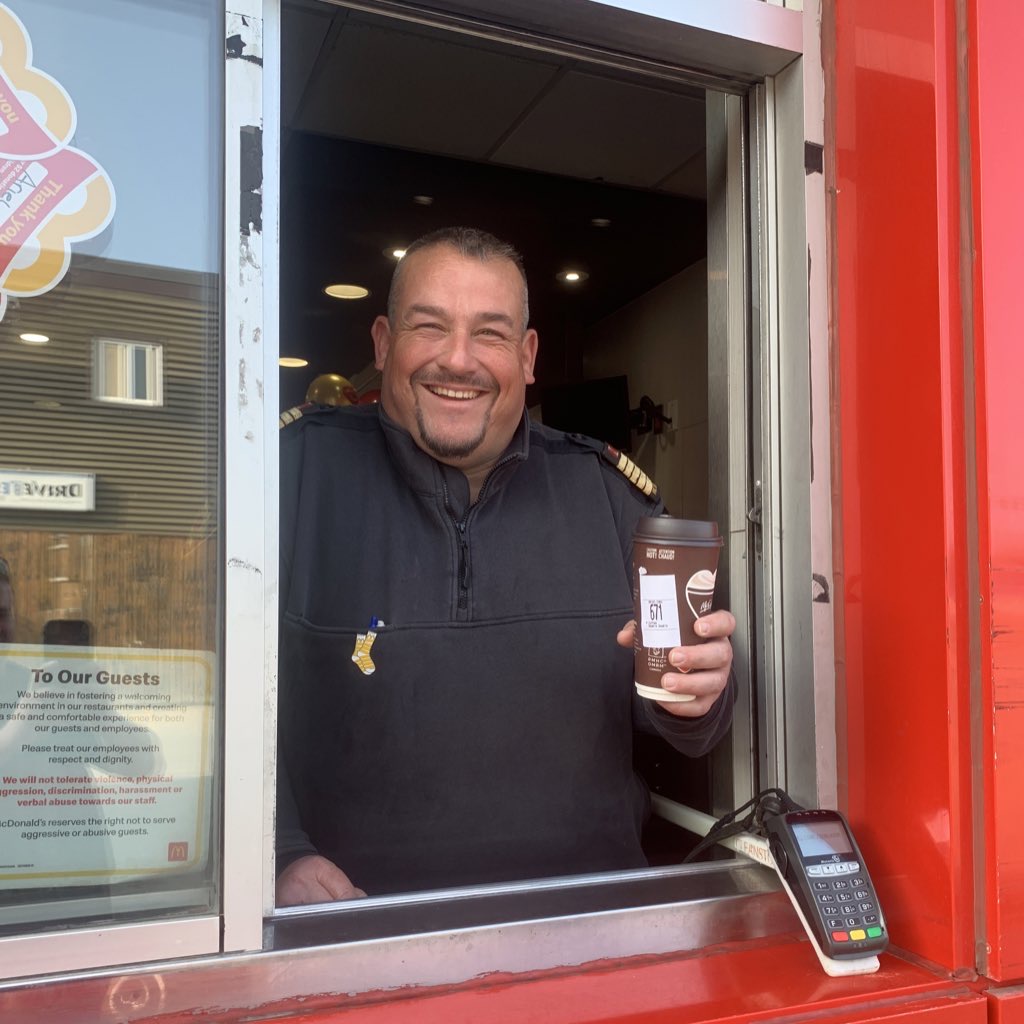 For the 29th year, McDonald's Canada is rallying Canadians to support Ronald McDonald House Charities® (RMHC®) and other local children's charities through its biggest fundraising initiative of the year – McHappy Day®! On McHappy Day, a portion of proceeds from every food and beverage purchase, all day long, will help support families with sick children through RMHC and local children's charities. Last year, McHappy Day raised over $5.7 million in support of families with sick children who rely on services like RMHC. #KeepingFamiliesClose

Come and join us on Wednesday, May 10th at the Bancroft McDonalds for McHappy Day! Members of the Bancroft Fire Department will be there helping serve customers throughout the day (emergency calls pending, of course). Come purchase yourself a coffee, burger, or even a pair of McHappy Day socks and help support the Ronald McDonald House Charities across Canada!